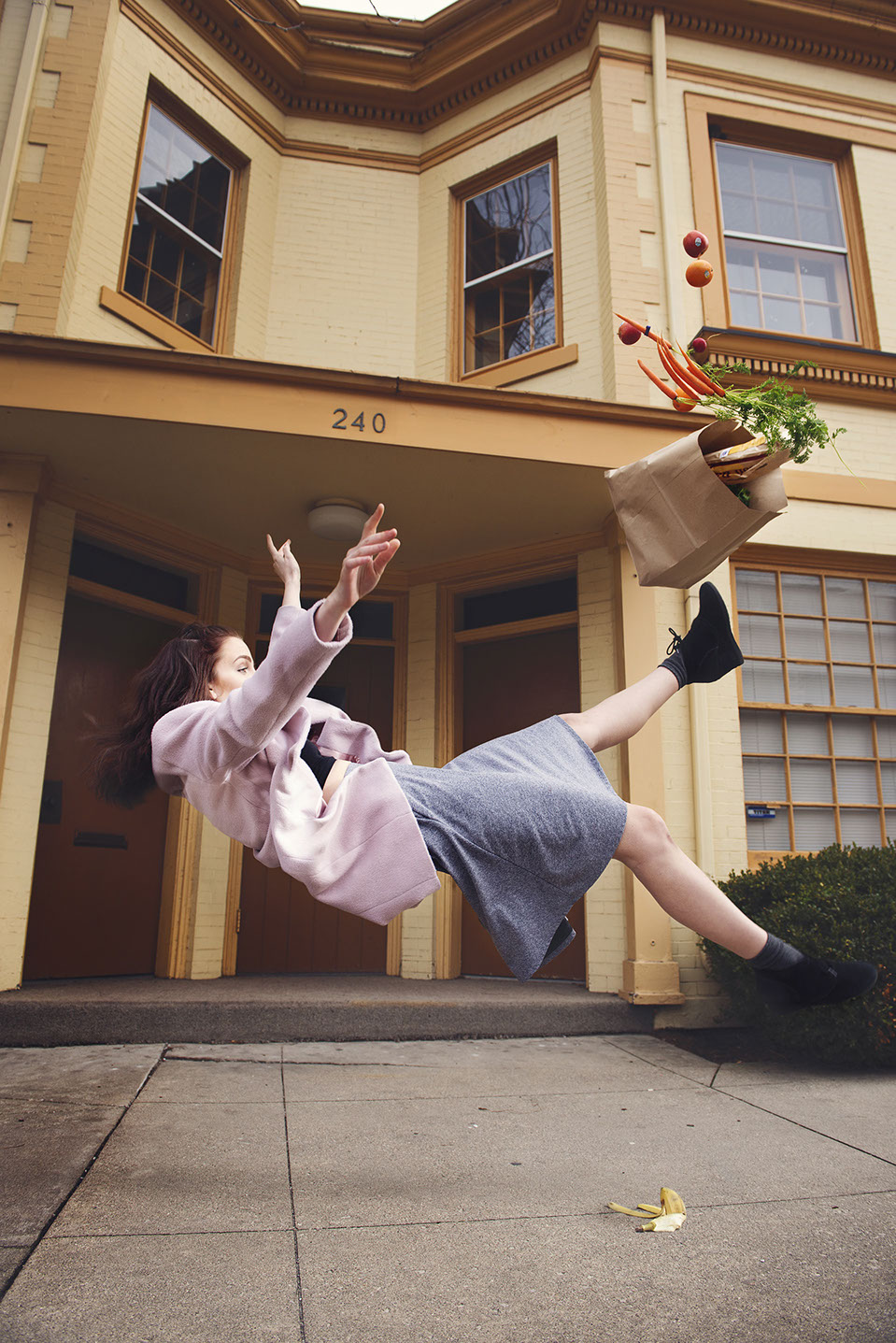 I first had to get a few shots of my background, untouched. I will use this clean slate as a reference and a backdrop to composite the final image. In order for the lighting to match every element in the shot, I had to shot on location,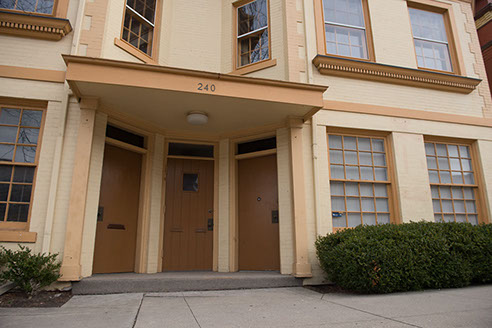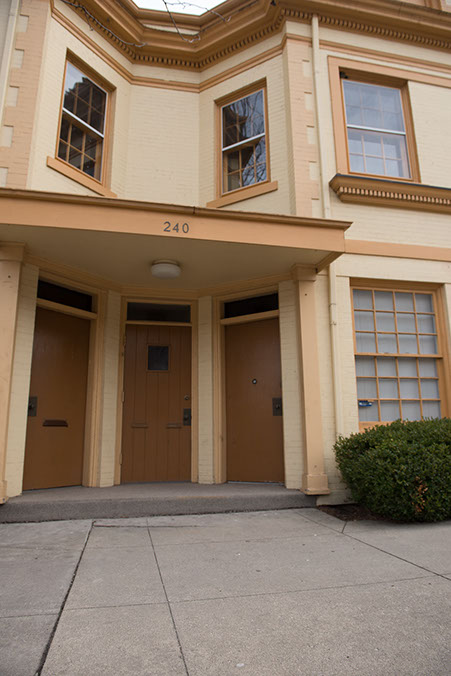 In order to pull off the realism of the shot, I had to position Hannah in the correct plain of vision. This required her to be supported by a stool. Trying to make sure none of her clothes were caught under it. We tried a few shots and realized it didn't look realistic enough. Enter my assistant Kyle. He was positioned under where her torso would fall to catch her as I made her actually fall backwards….lol!!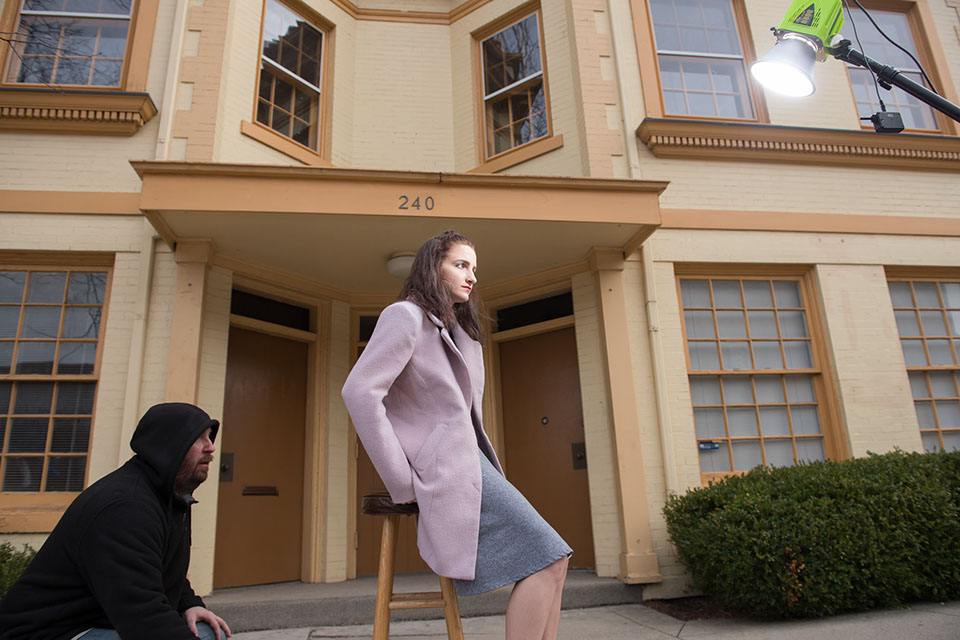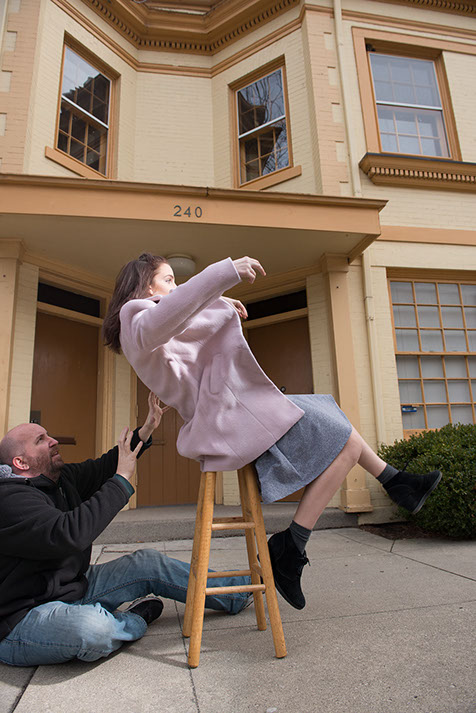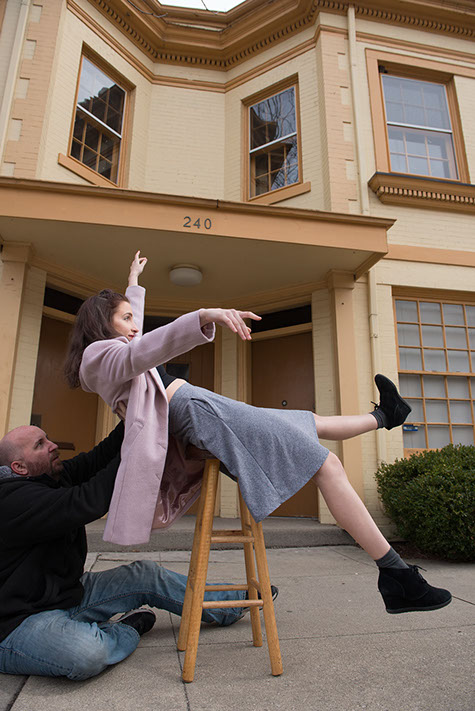 So I finally got a couple shots that were amazing, but those pesky hands on her back would have to go.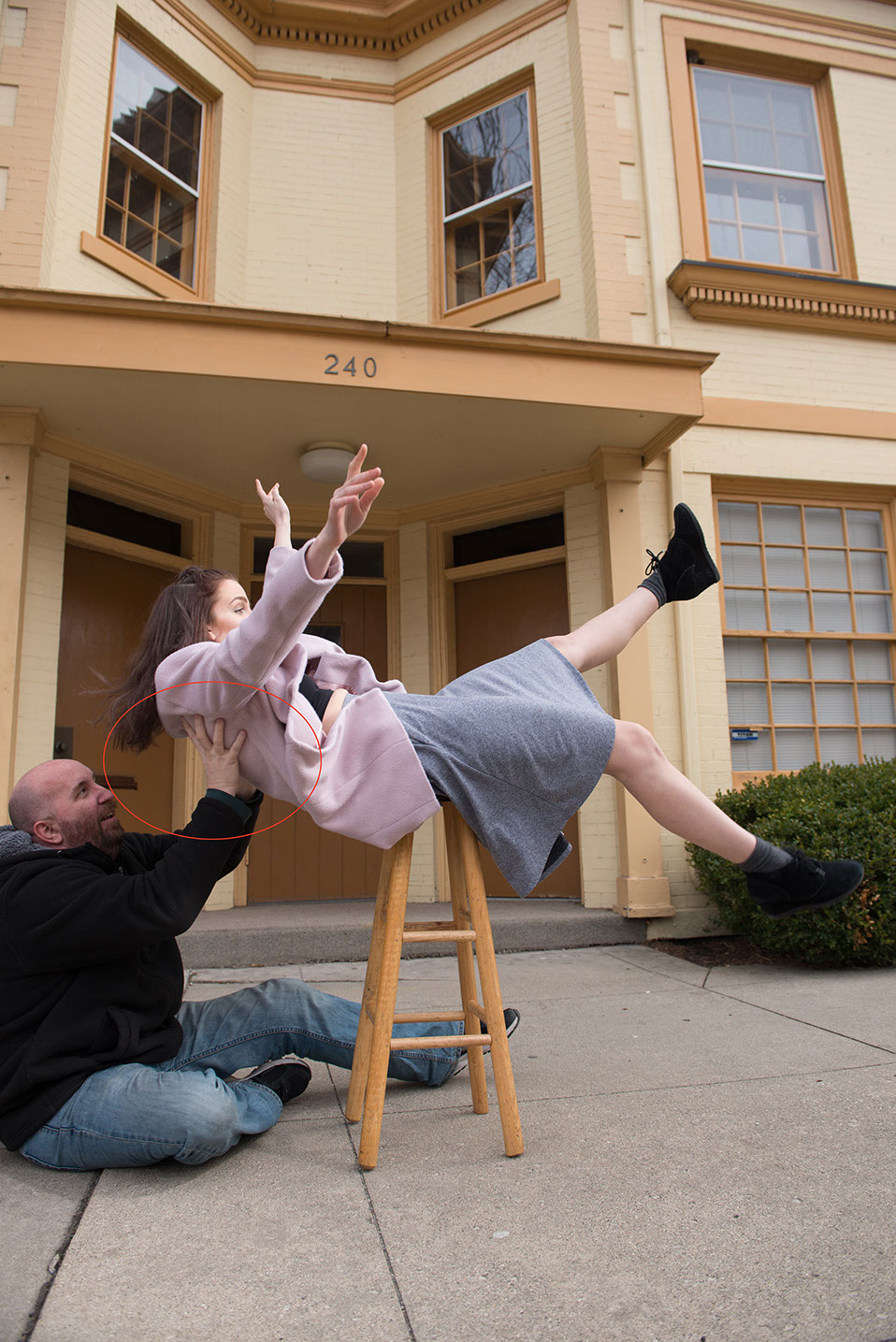 Next we fruited it!! Fruit and veggies tossed superman style through the air until I got the right combination and position. Good thing too because those poor apples did not handle the fall well. Followed by the bag of groceries and bread. Now I would like to point out, each image was shot separately and each image had to be lit the same, thanks to my trusty flash assistants. Each element , of each image I liked, had to be carefully cut out, like, really carefully. It had to look real. As each piece was cut out, the sizes were checked to each against each other element and the edges had to be trimmed neatly.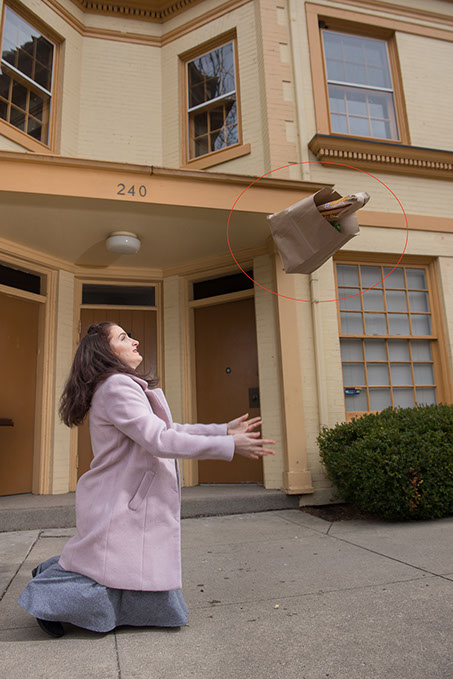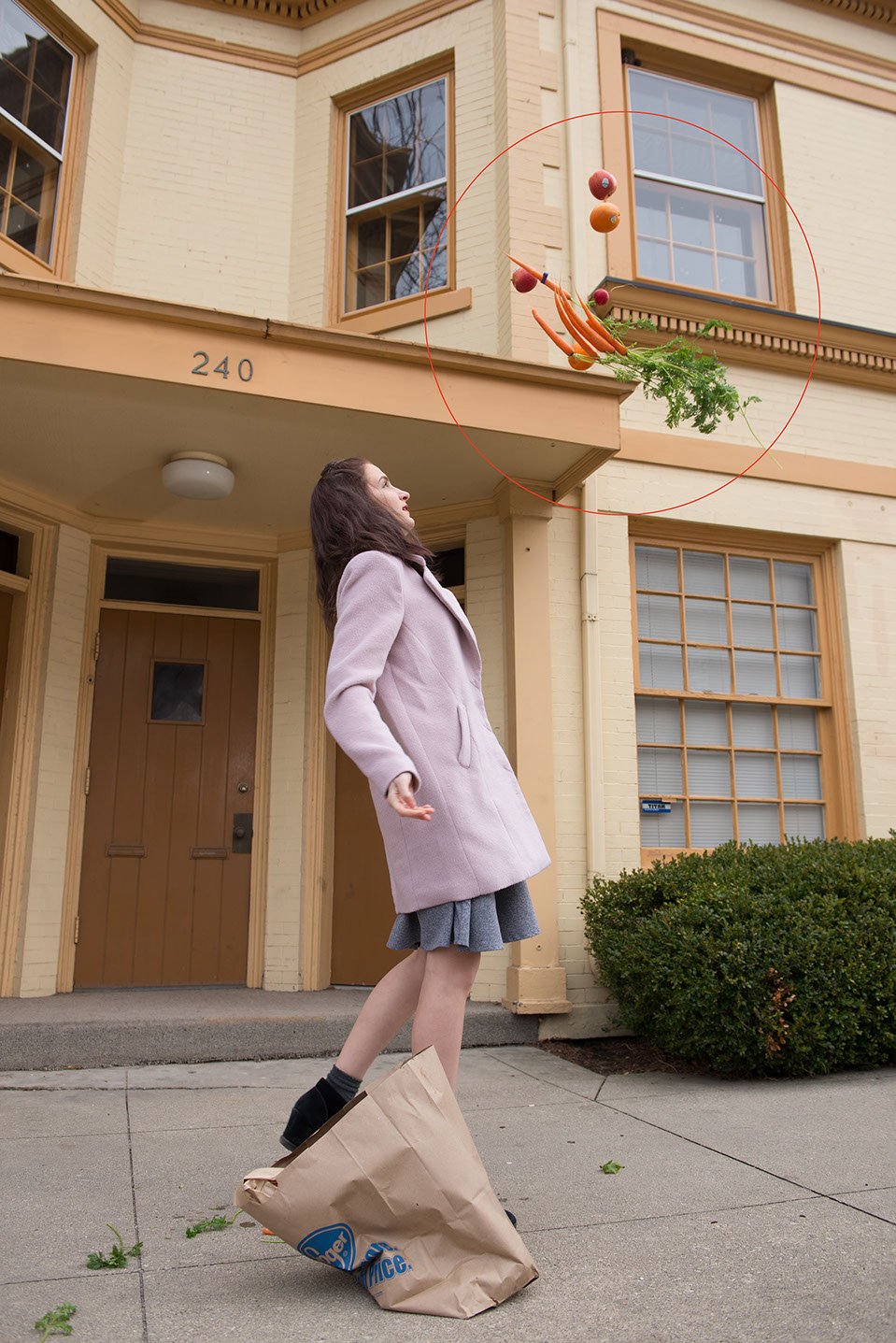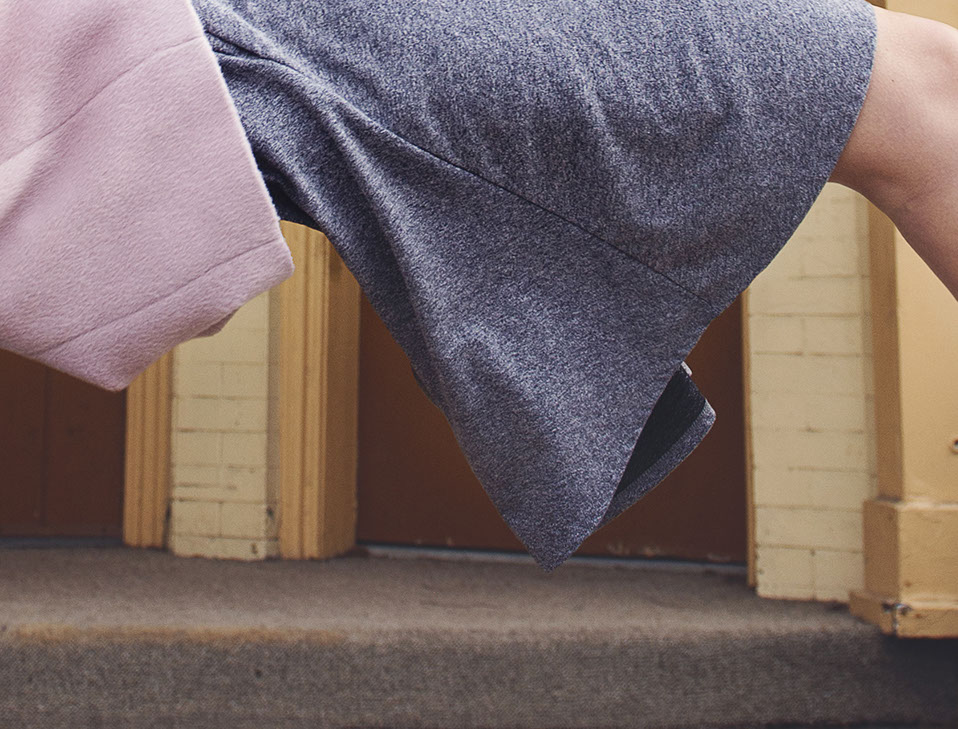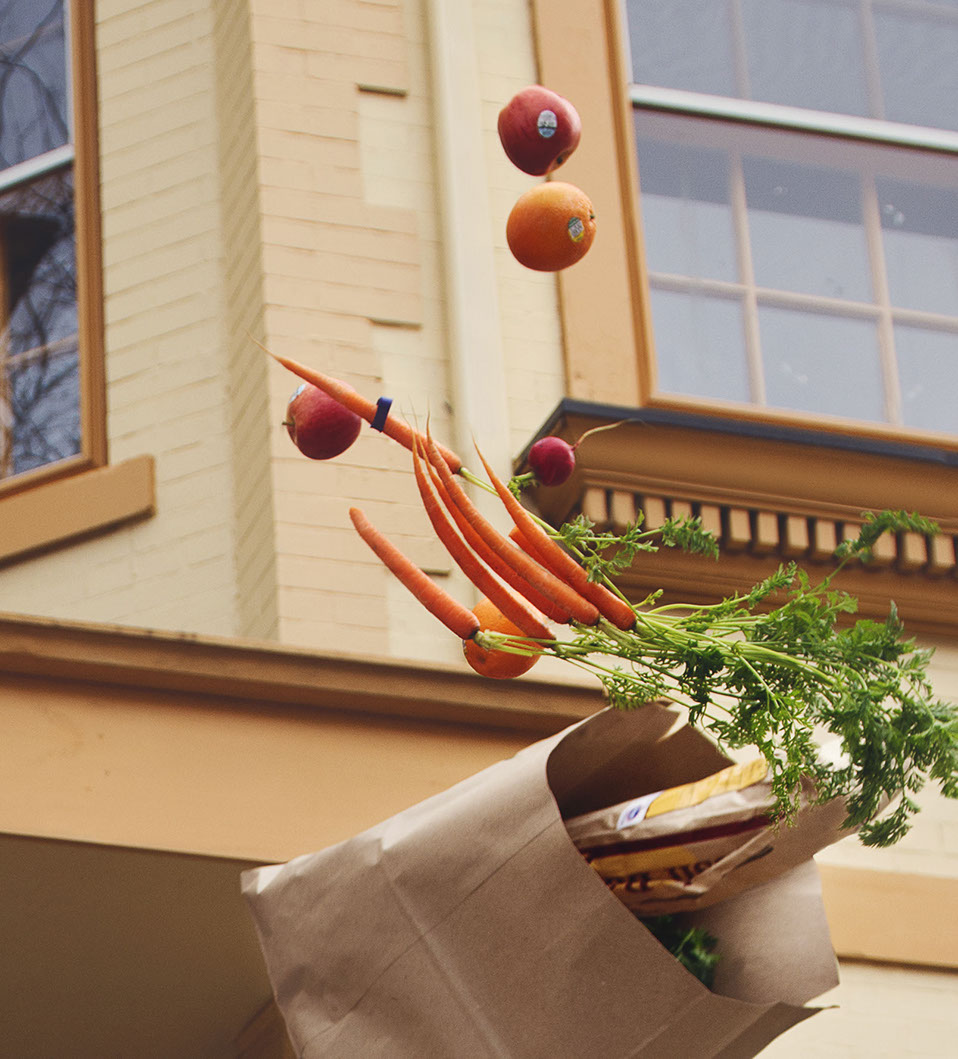 The last part was to add some of my color edits to make it pop and give it some pizzaz. Trust me when I say, we have fun over here!
Here's the final image once again.